If you suffered a security incident or breach please call us immediately at (201) 825-1964
Your Trusted Cybersecurity Partner
Our Mission
Touchstone was founded on three core pillars that inform every project we take on: trust, integrity, and commitment. We consider every new client engagement as an opportunity to form a long-lasting partnership. If you are looking for a company that will treat your business with the same care and attention that you do, rather than a number, look no further. The Touchstone team has served Fortune 100 Clients, U.S. Military, and several government agencies with pride. We look forward to building our family of partnerships and are proud to be our clients' trusted cybersecurity partner.
Our Purpose
Our purpose is to take the complexity out of Information Technology Environments by providing scaleable, highly secure, and reliable fully-managed IT and Cybersecurity Services.
Our Core Values
Our approach to preventing data breaches starts with our core values instilled in our people and our culture. We believe in a management philosophy based on our core values:
Trust
If you ask our clients to provide one word to describe our relationship they invariably respond with "trust". Our clients trust us to secure their most valuable assets, to provide them with honest counsel, and to secure extremely sensitive data every day.
Integrity
We bring integrity to every customer we take on. We make sure to establish trust and communication early, then work with you to ensure your IT assets have military grade security at a reasonable price.
Commitment
Our reputation demonstrates our absolute commitment to providing you with the best service possible. We work hard to ensure that every client feels that their expectations are met and exceeded.
Touchstone was amazing to work with! We had some issues with our systems and integration of new programs. We felt that the security of our systems was not up to the best standards. The CEO, Richard Shinnick, personally came over and evaluated our systems. He was able to pinpoint the holes in our systems immediately and fix any potential issues before they ever happened. One of the best IT Firms I have ever worked with. Thank you Touchstone!
Rich and his team are remarkable. While at Columbia University Teachers College, they helped us plan/implement several large scale projects including ubiquitous wireless deployment and a firewall implementation. Rich has an extensive IT background and is an all around great guy to work with. I recommended that we bring his team in at St. John's as well. They were able to come in, assess the situation, and provide the same fantastic results. I highly recommend Rich and his team.
Rich brings solid IT security experience along with immense integrity in the work he has performed for IntegraMed. All of his projects were completed on time and within budget. His track record of delivering reliable concept to reality projects under the pressures of a high availability and heavily compliant environments precedes him. I endorse Rich personally and professionally and look forward to working with him again on future projects.
Rich is deeply technical and very thorough, but most of all he is a very honest person. He can make any technical jargon simply to understand in layman terms and help you understand what he is proposing so all know the benefits that is being recommended and implemented. I would work with Richard again on any project initiative that I maybe involved in the future.
We needed a security sharpshooter to assist with responding to the stringent requirements of a major academic healthcare system based on a comprehensive audit of our platform. Touchstone expertly facilitated our response and created the missing programs and policies necessary to satisfy our needs.
Touchstone Security specialists completely blew away our most experienced and technically strong managers and some of our best people in infrastructure and security. Richard was in their words "a perfect 10." He not only addressed the issues we asked him to look at but identified other areas of improvement in our security posture. Our team rated them "a perfect 10"!
Get a free 60-minute compliance evaluation with a senior-level CISO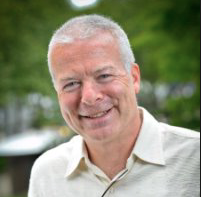 Richard Shinnick, former NSA advisor and Air Force veteran, is the Founder of Touchstone Security with 35+ years of experience in the computer security industry providing advice on cyber risks and cloud technology. For a decade Mr. Shinnick developed and taught Cyber Security courses at Columbia University, New York University, the University of Barcelona, and others. Mr. Shinnick served in the United States Air Force Electronic Security Command as an Airborne Cryptologic Linguist in the Rivet Joint Program during the Cold War and was an advisor to the NSA. He holds a B.S. degree from Embry-Riddle Aeronautical University.