TouchstoneSecure™ for
Data Backup and Disaster Recovery
Our Managed Data Backup & Disaster Recovery solution helps companies recover data quickly and cost-effectively bounce back from any disruption. We provide both cloud and on-premise data backup and disaster recovery services using the latest Touchstone vetted and approved software solutions. Through comprehensive testing, our service ensures your Recovery Point Objective (RPO) and Recovery Time Objective (RTO) metrics always align with your business continuity plan. This means we can get you back to business as usual as quickly as possible after a disruption.
A University of Maryland study discovered that hackers attack every 39 seconds.
That's an average of 2,244 times a day. Stop for a moment and ask, what would happen if you suddenly lost all of the data from your IT systems?
Tens of thousands of companies have found themselves in that exact position. Ransomware, DDOS attacks, Phishing Scams, and other cyber attacks can destroy your business in the blink of an eye. You need an experienced team that can help prevent, detect, and respond to cyber attacks on your business just as quickly.
Our Backup and Disaster Recovery plan can dramatically reduce your risk and help you recover your data in hours – not days or weeks.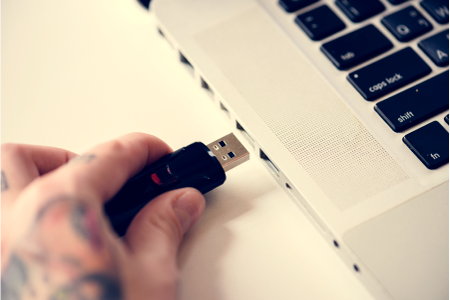 Our managed service solution protects your physical, virtual, and cloud infrastructure while ensuring that data is secure and compliant when in transit and at rest with AES-256 encryption. We work with your company to create a strategy that aligns with your specific business requirements, regulations, and stores all data according to your custom-defined retention policies. All this is designed to help you meet your business, compliance, and regulatory requirements without compromising business-critical functions.
What's included in Touchstone's Backup and Recovery Package?
Agent-based full bare-metal backups and restores
Unlimited customizable backup scheduling and retention
On-premise backup resources
Data restoration to various sources
Our mission is to help you protect what matters most. Managing Backup and Disaster recovery may feel daunting, but it doesn't have to be. Touchstone is here to help. From day one we begin working to reduce your organizational risk, provide world-class security to your critical IT infrastructure, and generate detailed reports so you can understand the health of your environment. We can help manage your data so you focus on your business with confidence.