Touchstone Secure™ Office 365 Protection
Microsoft Office 365 is the #1 target for cyber attacks
Microsoft Office isn't just a program – Office 365 is an entire cloud environment. It is the most widely used enterprise cloud service in the world, boasting more than 70 million active users. However, most companies don't realize that Office 365 does not inherently include security. In fact, Microsoft offers a free tool to evaluate the security posture of Office environments with a score. The majority of Office environments score below 50 out of 700.
TouchstoneSecure™ 365 can help. Our service provides a full audit of your Office environment and consults with your key internal stakeholders to remediate vulnerabilities and ensure your infrastructure is as secure as possible. We are one of the few companies in the industry to guarantee of a Microsoft Security score of 300 or higher.
TouchstoneSecure
™
Office 365 Protection provides military-grade cybersecurity and can help to prevent:
A 2019 survey showed that 43% of all cyber attacks target small businesses.
It also found that 60% of small businesses close 6 months after a cyber attack.
Our 6 Pronged Approach
Securing Office environments is more critical now than ever before. The rate of cyber attacks continues to rise for small and mid-sized businesses. TouchstoneSecure™ 365 can help secure your Office 365 environment and help prevent devastating cyber attacks to your business through a 6 pronged approach.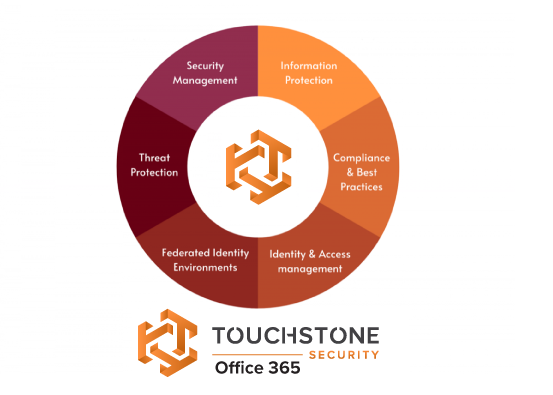 Geographic and device-level cloud access controls
Access logging for all accounts
Secure desktop configuration
Improve visibility and analytics to combat cloud cyber threats
Implement alerts, controls and improved authentication
Secure Administrator accounts and SharePoint System
Identity and Access Management
Utilize Azure Active Directory Identity Protection features
Enforce security with access controls and authentication protocols
Sanction access based upon configurable criteria
Federated Identity Environments
Enable and enforce Multi-Factor Authentication (MFA)
Implement a set of conditional access and related policies
Improve access visibility and internal access protocols
Enable information protection features
Implement data monitoring tools and loss prevention policies
Configure data access and management privileges
Compliance and Best Practices
Check compliance status on a variety of platforms
Maintain compliance for GDPR, NIST, FINRA, HIPAA and others
Create enhanced security and compliance posture in the cloud
Benefits of Protecting Office 365 Environments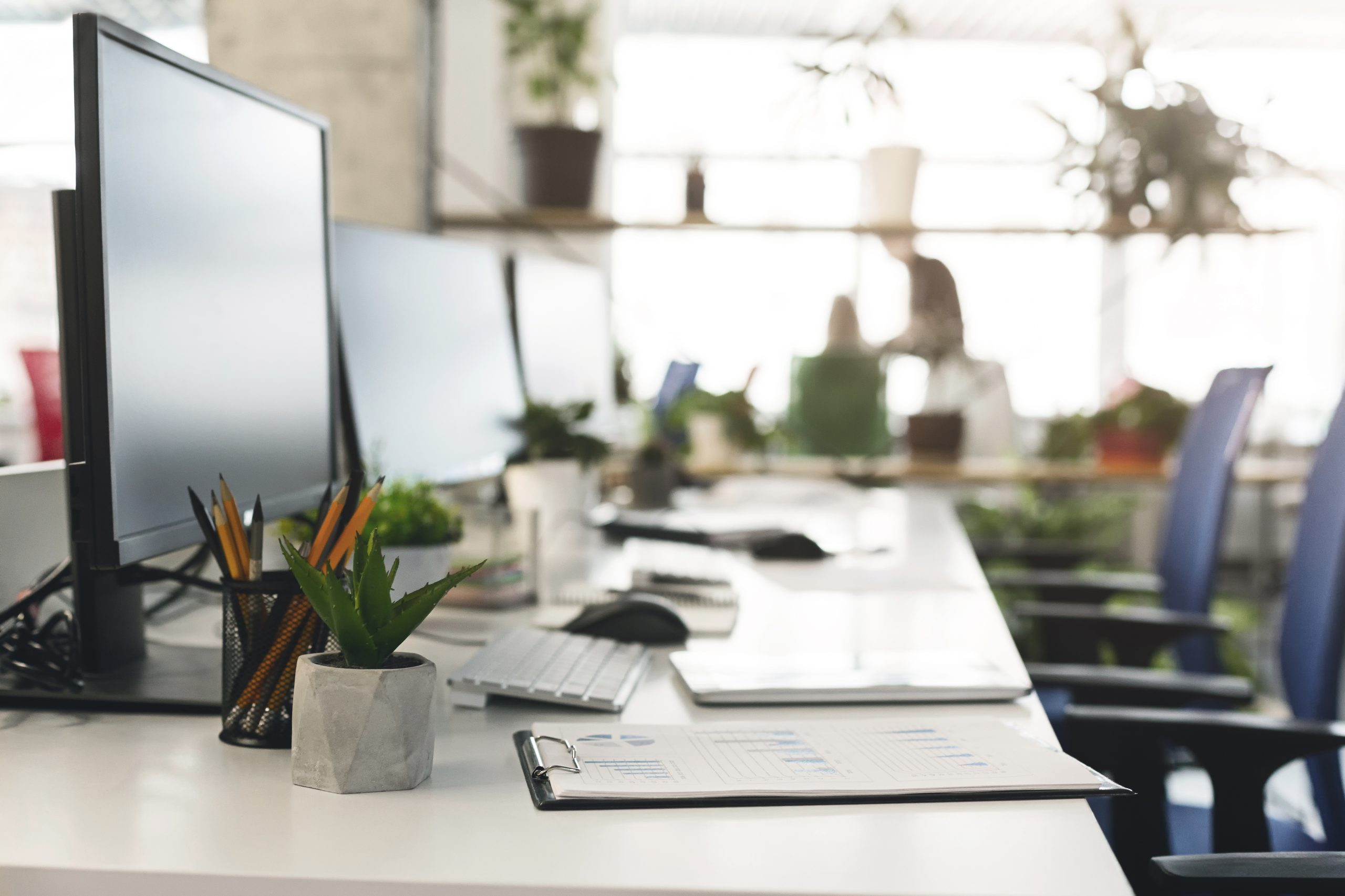 You can rest easy knowing that military trained experts are helping to protect your Office 365 environment. Contact us for a free Office 365 evaluation and estimate. We can guide you through learning where you are and help you get where you need to be. With Touchstone Security, your Office 365 environment will be at dramatically less risk from phishing attacks, ransomware, malware, and other cyber attacks.